Toopower New Replacement Battery for HP Pavilion DV7-6C90SF DV7-6C90US DV7-6C95DX 6cell DV6-6C35DX DV6-6C35TX DV6-6C36ER DV6-3000SO DV6-6C92SF DV6-6C99EY DV6T-6B00 DV6T-6C00 DV6-6050SE
Toopower New Replacement Battery for HP Pavilion DV7-6C90SF DV7-6C90US DV7-6C95DX 6cell DV6-6C35DX DV6-6C35TX DV6-6C36ER DV6-3000SO DV6-6C92SF DV6-6C99EY DV6T-6B00 DV6T-6C00 DV6-6050SE
New Generic Rechargeable Battery,US
Voltage: 10.8V / 11.1V ,Capacity: 4400mAh /
Compatible Part Number: MU06 / MU09 / MUO6 / MUO9 / 593553-001 / 593554-001 / 636631-001 / WD548AA and
Compatible model: HP Presario CQ62 / CQ56;Pavilion DM4 / G7 / G6 / G62 / G72 / G42 / G56 / CQ42 / G4 / G62-340US / G72-C55DX / CQ32
Excellent, friendly and hassle free customer service with a full 1 year warranty .If you have any question , we are here for
Toopower New Replacement Battery for HP Pavilion G7-1277DX, G7-1279DX, G7-1281NR G7-1365DX, G7-1368DX,G7-1310US, G7-1311NR, G7-1312NR, G7-1313NR, G7-1314NR HP Home 2000-BF69WM 2000T-2B00
Toopower New Replacement Battery for HP Pavilion G7-1277DX, G7-1279DX, G7-1281NR G7-1365DX, G7-1368DX,G7-1310US, G7-1311NR, G7-1312NR, G7-1313NR, G7-1314NR HP Home 2000-BF69WM 2000T-2B00
New Generic Rechargeable Battery,US
Voltage: 10.8V / 11.1V ,Capacity: 4400mAh /
Compatible Part Number: MU06 / MU09 / MUO6 / MUO9 / 593553-001 / 593554-001 / 636631-001 / WD548AA and
Compatible model: HP Presario CQ62 / CQ56;Pavilion DM4 / G7 / G6 / G62 / G72 / G42 / G56 / CQ42 / G4 / G62-340US / G72-C55DX / CQ32
Excellent, friendly and hassle free customer service with a full 1 year warranty .If you have any question , we are here for
Toopower New Replacement Battery for Hp Pavilion Dv6-6148nr Dv6-6149nr Dv6-6150us Dv6-6158nr Dv6-6163cl Dv6-6167cl Dv6-6169us Dv6-6170us
Toopower New Replacement Battery for Hp Pavilion Dv6-6148nr Dv6-6149nr Dv6-6150us Dv6-6158nr Dv6-6163cl Dv6-6167cl Dv6-6169us Dv6-6170us
New Generic Rechargeable Battery,US
Voltage: 10.8V / 11.1V ,Capacity: 4400mAh /
Compatible Part Number: MU06 / MU09 / MUO6 / MUO9 / 593553-001 / 593554-001 / 636631-001 / WD548AA and
Compatible model: HP Presario CQ62 / CQ56;Pavilion DM4 / G7 / G6 / G62 / G72 / G42 / G56 / CQ42 / G4 / G62-340US / G72-C55DX / CQ32
Excellent, friendly and hassle free customer service with a full 1 year warranty .If you have any question , we are here for
Toopower New Replacement Battery for HP DV6-6000 586006-321 HP Compaq G Series G4, G6, G7 6-Cell HP Pavilion G7-2247US G7-2269WM G7-2275DX G7-2281NR G7-2287NR
Toopower New Replacement Battery for HP DV6-6000 586006-321 HP Compaq G Series G4, G6, G7 6-Cell HP Pavilion G7-2247US G7-2269WM G7-2275DX G7-2281NR G7-2287NR
New Generic Rechargeable Battery,US
Voltage: 10.8V / 11.1V ,Capacity: 4400mAh /
Compatible Part Number: MU06 / MU09 / MUO6 / MUO9 / 593553-001 / 593554-001 / 636631-001 / WD548AA and
Compatible model: HP Presario CQ62 / CQ56;Pavilion DM4 / G7 / G6 / G62 / G72 / G42 / G56 / CQ42 / G4 / G62-340US / G72-C55DX / CQ32
Excellent, friendly and hassle free customer service with a full 1 year warranty .If you have any question , we are here for
Toopower New Replacement Battery for Hp Pavilion Dv6-6183nr Dv6-6185nr Dv6-6b19wm Dv6-6b21he Dv6-6b26us Dv6-6b47dx Dv6-6b75ca Dv6-6c10us
Toopower New Replacement Battery for Hp Pavilion Dv6-6183nr Dv6-6185nr Dv6-6b19wm Dv6-6b21he Dv6-6b26us Dv6-6b47dx Dv6-6b75ca Dv6-6c10us
New Generic Rechargeable Battery,US
Voltage: 10.8V / 11.1V ,Capacity: 4400mAh /
Compatible Part Number: MU06 / MU09 / MUO6 / MUO9 / 593553-001 / 593554-001 / 636631-001 / WD548AA and
Compatible model: HP Presario CQ62 / CQ56;Pavilion DM4 / G7 / G6 / G62 / G72 / G42 / G56 / CQ42 / G4 / G62-340US / G72-C55DX / CQ32
Excellent, friendly and hassle free customer service with a full 1 year warranty .If you have any question , we are here for
Toopower New Replacement Battery for HP 2000-101XX 2000-120CA 2000-129CA 2000-219DX 2000-227CL 2000-239WM 2000-250CA G56-118CA G56-123NR G56-126NR G56-127NR G62-219CA G72-227WM G72-B60US G72T-200
Toopower New Replacement Battery for HP 2000-101XX 2000-120CA 2000-129CA 2000-219DX 2000-227CL 2000-239WM 2000-250CA G56-118CA G56-123NR G56-126NR G56-127NR G62-219CA G72-227WM G72-B60US G72T-200
New Generic Rechargeable Battery,US
Voltage: 10.8V / 11.1V ,Capacity: 4400mAh /
Compatible Part Number: MU06 / MU09 / MUO6 / MUO9 / 593553-001 / 593554-001 / 636631-001 / WD548AA and
Compatible model: HP Presario CQ62 / CQ56;Pavilion DM4 / G7 / G6 / G62 / G72 / G42 / G56 / CQ42 / G4 / G62-340US / G72-C55DX / CQ32
Excellent, friendly and hassle free customer service with a full 1 year warranty .If you have any question , we are here for
Tesurty Replacement Battery for HP Pavilion dv6-3163cl dv6-6b47dx dv6-3037sb dv6-3030us dv7-4283cl dv7-6c60us Series Laptop
Tesurty Replacement Battery for HP Pavilion dv6-3163cl dv6-6b47dx dv6-3037sb dv6-3030us dv7-4283cl dv7-6c60us Series Laptop
Battery Specification: 10.8V/11.1V 4400mAh. One Year
Fit Part Number: 586006-321 586006-361 586007-541 586028-341 588178-141 593550-001 593553-001 593554-001 593562-001 636631-001 HSTNN-178C HSTNN-179C HSTNN-181C HSTNN-CBOW HSTNN-CBOX HSTNN-F01C HSTNN-F02C HSTNN-I83C HSTNN-I84C HSTNN-IB0N HSTNN-IB0X HSTNN-IB1E HSTNN-OB0X HSTNN-OB0Y HSTNN-Q47C HSTNN-Q48C HSTNN-Q49C
Compatible Models: HP G62-100 CTO G62-100EB G62-100EE G62-100EJ G62-100SL G62-101TU G62-101XX G62-103XX G4-1000 G4-1010US G4-1011NR G4-1012TX G4-1013TX G4-1014TX G4-1015DX G4-1015TX G42-100 G42-101XX G42-154CA G42-161LA G42-164LA G42-165LA G42-200 G42-200XX G6-1000 G6-1000sa
Compatible Models: HP Presario CQ32 CQ42 CQ43 CQ56 CQ62 CQ72 CQ42-116TU CQ42-153TX CQ42-185TX CQ42-186TX CQ42-189TX CQ42-190TX CQ42-195TX CQ42-253TU CQ62-100 CQ62-200 CQ62-400 CQ72-100 HP Pavilion DM4 DV3-4000 DV5-2000 DV6-3000 DV6-6000 DV7-4000
We are looking forward to your support and we will be glad to be at your
Toopower New Replacement Battery for Compaq Presario CQ62 CQ62-102TX CQ62-103TU CQ62-200 CQ62-209WM CQ62-215DX CQ62-219WM CQ62-225NR CQ62-300 CQ62Z CQ62Z-300 CQ72
Toopower New Replacement Battery for Compaq Presario CQ62 CQ62-102TX CQ62-103TU CQ62-200 CQ62-209WM CQ62-215DX CQ62-219WM CQ62-225NR CQ62-300 CQ62Z CQ62Z-300 CQ72
New Generic Rechargeable Battery,US
Voltage: 10.8V / 11.1V ,Capacity: 4400mAh /
Compatible Part Number: MU06 / MU09 / MUO6 / MUO9 / 593553-001 / 593554-001 / 636631-001 / WD548AA and
Compatible model: HP Presario CQ62 / CQ56;Pavilion DM4 / G7 / G6 / G62 / G72 / G42 / G56 / CQ42 / G4 / G62-340US / G72-C55DX / CQ32
Excellent, friendly and hassle free customer service with a full 1 year warranty .If you have any question , we are here for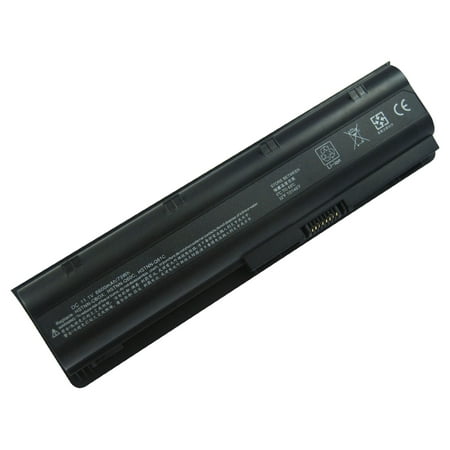 Superb Choice 9-cell HP Pavilion g6-1013sa Laptop Battery
Superb Choice 9-cell HP Pavilion g6-1013sa Laptop Battery
Superb Choice 9-cell HP Pavilion g6-1013sa Laptop BatteryType: Li-Ion Voltage: 10.8V Capacity:6600mAh;9 cells;1 year replacement warranty,30-day refund guarantee after the purchase.High capacity battery certified by CE and RoHS, This battery was tested and proven to match and/or exceed original specifications of HP productsIf your original battery is a 6-cell battery, this 9-cell battery has much higher capacity and works longer hours after each charge. However, it is bigger, heavier and sticks out due to the extra 3 cells. It will still fit in your laptopReplacement For: 586006-321 586006-361 586007-541 586028-341 588178-141 593550-001 593553-001 593554-001 593562-001 636631-001 640320-001 GSTNN-Q62C HSTNN-178C HSTNN-179C HSTNN-181C HSTNN-CBOW HSTNN-CBOX HSTNN-F01C HSTNN-F02C HSTNN-I83C HSTNN-I84C HSTNN-IB0N HSTNN-IB0X HSTNN-IB1E HSTNN-OB0X HSTNN-OB0Y HSTNN-Q47C HSTNN-Q48C HSTNN-Q49C HSTNN-Q50C HSTNN-Q51C HSTNN-Q60C HSTNN-Q61C HSTNN-Q62C HSTNN-Q63C HSTNN-Q64C HSTNN-UB0W HSTNN-UB1G HSTNN-YB0X MU06 MU09 MU09XL NBP6A174 NBP6A174B1 NBP6A175 NBP6A175B1 WD548AA WD548AA#ABB WD549AA WD549AA#ABAFit Machine Models: HP Pavilion g6-1013sa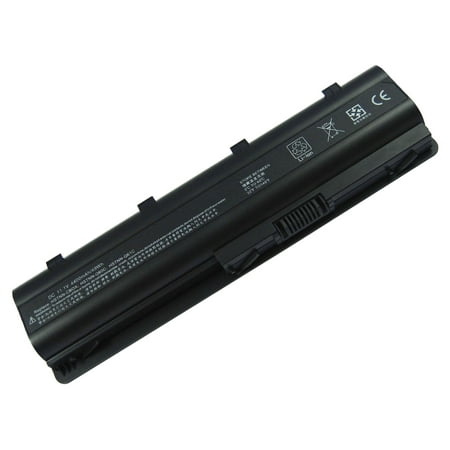 Superb Choice 6-cell HP Pavilion g6-1013sa Laptop Battery
Superb Choice 6-cell HP Pavilion g6-1013sa Laptop Battery
Superb Choice 6-cell HP Pavilion g6-1013sa Laptop BatteryType: Li-Ion Voltage: 10.8V Capacity:4400mAh;6 cells;1 year replacement warranty,30-day refund guarantee after the purchase.High capacity battery certified by CE and RoHS, This battery was tested and proven to match and/or exceed original specifications of HP productsReplacement For: 586006-321 586006-361 586007-541 586028-341 588178-141 593553-001 593554-001 593562-001 GSTNN-Q62C HSTNN-178C HSTNN-179C HSTNN-181C HSTNN-CBOW HSTNN-CBOX HSTNN-F01C HSTNN-F02C HSTNN-I83C HSTNN-I84C HSTNN-IB0N HSTNN-IB0X HSTNN-IB1E HSTNN-OB0X HSTNN-OB0Y HSTNN-Q47C HSTNN-Q48C HSTNN-Q49C HSTNN-Q50C HSTNN-Q51C HSTNN-Q60C HSTNN-Q61C HSTNN-Q62C HSTNN-Q63C HSTNN-Q64C HSTNN-UB0W HSTNN-YB0X MU06 MU09 NBP6A174 NBP6A174B1 NBP6A175 NBP6A175B1 WD548AA WD549AAFit Machine Models: HP Pavilion g6-1013sa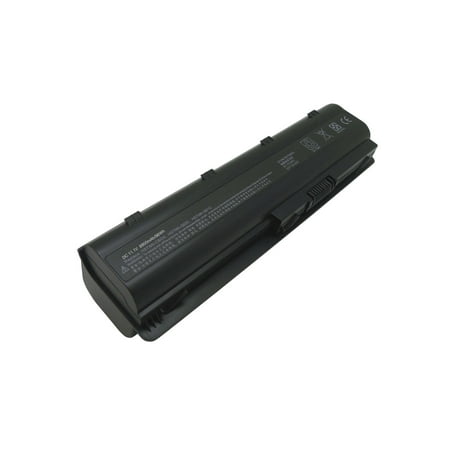 Superb Choice 12-cell HP COMPAQ Pavilion g6-1013sa Laptop Battery
Superb Choice 12-cell HP COMPAQ Pavilion g6-1013sa Laptop Battery
Superb Choice 12-cell HP COMPAQ Pavilion g6-1013sa Laptop BatteryType: Li-Ion Voltage: 10.8V Capacity:8800mAh;12 cells;1 year replacement warranty,30-day refund guarantee after the purchase.High capacity battery certified by CE and RoHS, This battery was tested and proven to match and/or exceed original specifications of HP productsIf your original battery is a 6-cell battery, this 12-cell battery has much higher capacity and works longer hours after each charge. However, it is bigger, heavier and sticks out due to the extra 6 cells. It will still fit in your laptopReplacement For: 586006-321 586006-361 586007-541 586028-341 588178-141 593550-001 593553-001 593554-001 593562-001 636631-001 640320-001 GSTNN-Q62C HSTNN-178C HSTNN-179C HSTNN-181C HSTNN-CBOW HSTNN-CBOX HSTNN-F01C HSTNN-F02C HSTNN-I83C HSTNN-I84C HSTNN-IB0N HSTNN-IB0X HSTNN-IB1E HSTNN-OB0X HSTNN-OB0Y HSTNN-Q47C HSTNN-Q48C HSTNN-Q50C HSTNN-Q51C HSTNN-Q60C HSTNN-Q61C HSTNN-Q62C HSTNN-Q63C HSTNN-Q64C HSTNN-UB0W HSTNN-UB1G HSTNN-YB0X MU06 MU09 MU09XL NBP6A174 NBP6A174B1 NBP6A175 NBP6A175B1 WD548AA WD548AA#ABB WD549AA WD549AA#ABAFit Machine Models: HP COMPAQ Pavilion g6-1013sa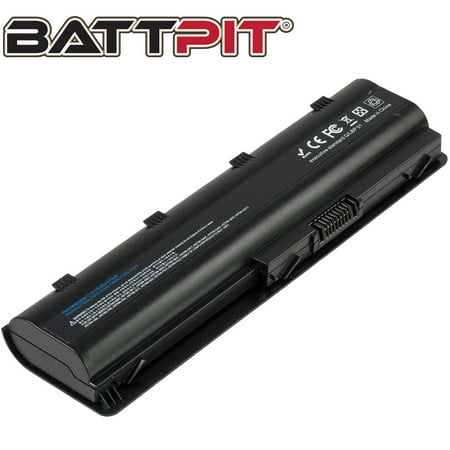 BattPit: Laptop Battery Replacement for HP Pavilion g6-1013sa 586007-121 HSTNN-E06C HSTNN-IB1F HSTNN-Q49C WD548AA
BattPit: Laptop Battery Replacement for HP Pavilion g6-1013sa 586007-121 HSTNN-E06C HSTNN-IB1F HSTNN-Q49C WD548AA
Brand New BattPit 10.8 Volt 4400mAh 48Wh Li-ion Battery.- 1 Year Replacement Warranty on all BattPit Products.- 30 Day Money Back Guarantee.- Orders ship out in 1-2 business days.Compatible with the following HP models: Pavilion g4-1000, Pavilion g4-1100, Pavilion g4-1200, Pavilion g4-1300, Pavilion g4-2000, Pavilion g4-2200, Pavilion g4-2300, Pavilion g4t-1000 CTO, Pavilion g6-1000, Pavilion g6-1100, Pavilion g6-2000, Pavilion g6-2100, Pavilion g6-2200, Pavilion g6-2300, Pavilion g6s, Pavilion g6t, Pavilion g6t-1000, Pavilion g6t-2000, Pavilion g6x, Pavilion g6z-1000, Pavilion g6z-2000, Pavilion g7-1000, Pavilion g7-1100, Pavilion g7-1200, Pavilion g7-1300, Pavilion g7-2000, Pavilion g7-2100, Pavilion g7-2200, Pavilion g7-2300, Pavilion g7t-1000 CTO, Pavilion g7z-1000, Pavilion g7z-1100, Pavilion g7z-2000, Pavilion g7z-2100 CTO, Pavilion g7z-2200Compatible with the following HP part numbers: 586006-121, 586006-141, 586006-241, 586006-321, 586006-361, 586006-541, 586006-741, 586006-761, 586007-001, 586007-121, 586007-141, 586007-251, 586007-421, 586007-541, 586007-851, 586028-321, 586028-341, 586028-421, 588178-141, 588178-541, 593550-001, 593553-001, 593554-001, 593562-001, 636631-001, 640320-001, HSTNN-178C, HSTNN-179C, HSTNN-181C, HSTNN-CB0W, HSTNN-CB0X, HSTNN-CBOW, HSTNN-CBOX, HSTNN-DB0W, HSTNN-DB0X, HSTNN-E06C, HSTNN-E07C, HSTNN-E08C, HSTNN-E09C, HSTNN-F01C, HSTNN-F02C, HSTNN-F03C, HSTNN-I78C, HSTNN-I79C, HSTNN-I81C, HSTNN-I83C, HSTNN-I84C, HSTNN-IB0W, HSTNN-IB0X, HSTNN-IB1E, HSTNN-IB1F, HSTNN-IB1G, HSTNN-IBOW, HSTNN-LB0W, HSTNN-LB0X, HSTNN-LB0Y, HSTNN-LB10, HSTNN-LBOW, HSTNN-OB0X, HSTNN-OB0Y, HSTNN-Q47C, HSTNN-Q48, HSTNN-Q48C, HSTNN-Q49C, HSTNN-Q50C, HSTNN-Q51C, HSTNN-Q60C, HSTNN-Q61C, HSTNN-Q62C, HSTNN-Q63C, HSTNN-Q64C, HSTNN-Q66C, HSTNN-Q68C, HSTNN-Q70C, HSTNN-Q72C, HSTNN-Q73C, HSTNN-QB0Q, HSTNN-UB0W, HSTNN-UB0X, HSTNN-UB1E, HSTNN-UB1G, HSTNN-XB0W, HSTNN-XB0X, HSTNN-XB0Y, HSTNN-XB1E, HSTNN-YB0W, HSTNN-YB0X, MU06, MU06047, MU06055, MU06055XL, MU06062, MU09, MU09XL, NBP6A174, NBP6A174B1, NBP6A175, NBP6A175B1, WD548AA, WD548AA#ABB, WD548AA#AC3, WD549AA, WD549AA#ABA, WD549AA#ABBThis battery is not compatible with the following models:Pavilion dv3-(1000 to 3999)Pavilion dv4-(1000 to 2999), 5000 and upPavilion dv5-(1000 to 1999)Pavilion dv6-(1000 to 2999), 7000 and upPavilion dv7-(1000 to 3999), 7000 and up
Brand New Li-ion Battery;10.8 Volt 4400mAh 48Wh Capacity;Grade A Cells;1 Year Warranty. 30 Day Money Back Guarantee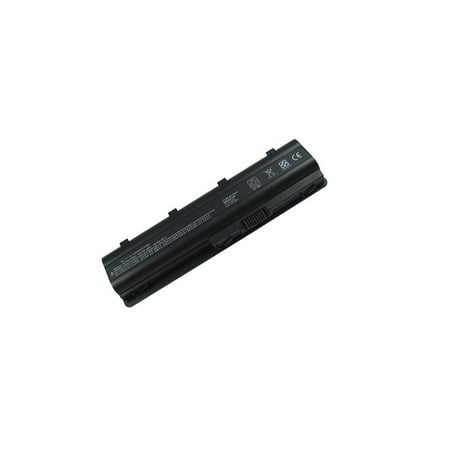 Battery for HP Pavilion g6-1013sa Laptop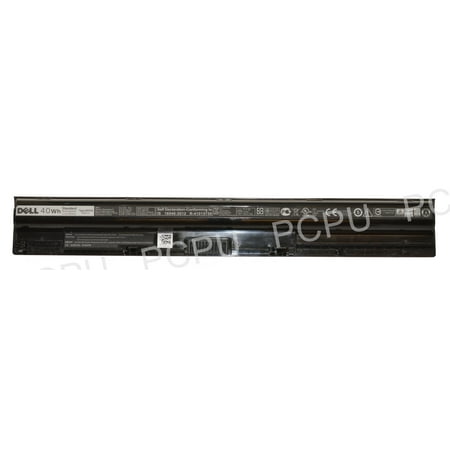 M5Y1K Dell Inspiron 15 (5552) 4-cell Laptop Battery 40Wh
M5Y1K Dell Inspiron 15 (5552) 4-cell Laptop Battery 40Wh
Grade B Used Good Condition 100% Tested and Working No accessories, cables or manuals are included unless otherwise noted 30 Days for refund or replacementOrder by 3pm Est to ship same day Please check your original part and match the part number with the part number being ordered. Most parts are not interchangeable.
EBK JC03 JC04 Laptop Battery for HP 919700-850 919701-850 919681-421 HSTNN-DB8E HSTNN-H7BX HSTNN-L67N HSTNN-PB6Y
EBK JC03 JC04 Laptop Battery for HP 919700-850 919701-850 919681-421 HSTNN-DB8E HSTNN-H7BX HSTNN-L67N HSTNN-PB6Y
Condition:100% Brand New ReplacementFor For:HP 15-BS 17-BS 15Q-BU 15G-BR 17-AK 15-BW 15Q-BY 17Z SeriesBattery type: Li-ionVoltage: 14.6V (14.8V,14.4V Compatible)Capacity: 2600mAh/41Wh Up to 500 recharge cycles over the life of the battery quality cell in sideship from USA, Made by professional factory directlyWarranty: 12 Months,Full Range of Service,Quality responsible by EBK*Compatible Part Number:JC03, JCO3, JC04,JCO4,TPN-C129, TPN-C130, TPN-Q186, TPN-Q187, TPN-W129, TPN-W130 919681-221,919682-121, 919682-421, 919682-831, 919700-850, 919701-850HSTNN-DB8E, HSTNN-H7BX, HSTNN-L67N, HSTNN-PB6Y*Fits Laptop Models:HP Notebook 240/245/250/255 - G6 SeriesHP Notebook 15-BS 15-bs000 seriesHP Notebook 15-BW 15-bw000 seriesHP Notebook 15Q-BY SeriesHP Notebook 15Q-BU SeriesHP Notebook 15G-BR SeriesHP Notebook 17-BS 17-bs000 seriesHP Notebook 17-AK SeriesHP Notebook 17Z SeriesHP 15-bs000 Series:15-bs168cl 15-bs010ds 15-bs013dx 15-bs060wm 15-bs192od 15-bs033cl 15-bs095ms 15-bs015dx 15-bs020wm 15-bs016dx 15-bs038dx 15-bs078cl 15-bs060wm 15-bs013nr 15-bs077nr 15-bs053od 15-bs091ms 15-bs080wm15-bs053od 15-bs131nr 15-bs023cy 15-bs016dx 15-bs038cl 15-bs058ca 15-bs065nr 15-bs091ms 15-bs091ms 15-bs132nr 15-bs008cy 15-bs011cy 15-bs132nrHP 15-bw000 Series:15-bw010nr 15-bw032wm 15-bw033wm 15-bw011dx 15-bw070nr 15-bw028ca 15-bw036nr 15-bw053od 15-bw008cl 15-bw035nr 15-bw040nr 15-bw030nr 15-bw017cl 15-bw012nr 15-bw010ca 15-bw027au 15-bw073nr 15-bw072nr 15-bw53od 15-bw032nr...and more HP 17-bs000 SeriesHP 17z Series 14-bw014nf 17-bs039nf 17-ak004ng 17-ak007na 17-ak015ngSafety & Excellence Features: * No memory effect, fast charge * Low power consumption IC design * Over-charge/discharge/ heat/current protection * Short-circuit protection * High capacity circulatory function Note: Our compatible list is not complete,if your laptop model is not in it please contact us About EBKEBK have registered a U.S. Trademark and the serial number is 87368316; EBK offers diverse consumer tech solutions including batteries and adapters charger. Our products have passed CE, ROHS certifications; We have our own warehouse in NY and factory in China; if You Do Not Like our Product or Don't Want It For Any Reason, We Will Happily Accept The Return and Give You Your Money Back. (Money Back Guarantee, 6 Month Replacement Warranty).
EBK JC03 JC04 Laptop Battery for HP 919700-850 919701-850 919681-421 HSTNN-DB8E HSTNN-H7BX HSTNN-L67N HSTNN-PB6Y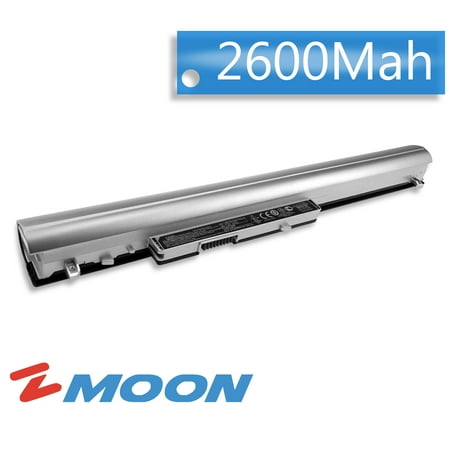 Replacement Spare hp laptop battery 776622-001 11.1V 2600mAh
Replacement Spare hp laptop battery 776622-001 11.1V 2600mAh
Condition:Brand New Replacement BatteryBattery Type: Li-ionVoltage: 11.1V (Not For 14.8V battery)Capacity: 2600mAh/31Wh(Better Than 2200mAh)Fit Models: 776622-001, LA03, LA03DF,775625-221, 7752625-141,For HP 14-Y,15-F All Series.CE-/FCC-/RoHS-Certified for safety,Built-in MicroChip offer Multi-ProtectionsShip from New York, made by professional factory directlyWarranty:30 days money back guarantee,12 Months Replacement warranty by ZMOON INC*Compatible Part Number:775625-221 , 775625-141 775625-121 , 776622-001 TPN-Q130 , TPN-Q132 LA03DF , LA03031DF HSTNN-IB6R , HSTNN-DB6N*Fits Laptop Models:HP 14-Y 14-Y000 seriesHP 14-y001la HP 14-y002la HP 14-y005la HP 15-F 15-F000 seriesHP 15-F001XX 15-F003DXHP 15-F387WMHP 15-F233WMHP 15-F272WMHP 15-F039WMHP 15-F305DXHP 15-F004DX 15-F004WM 15-F008CL 15-F010DX 15-F010WM 15-F011NR HP 15-F014WM 15-F018CA 15-F018DX 15-F019DX 15-F023WM 15-F024WM HP 15-F027CA 15-F033WM 15-F039WM 15-F048CA 15-F059WM 15-F085WMHP 15-F097NR 15-F098NR 15-F100DX 15-F110CA 15-F111DX 15-F113CA HP 15-F118CA 15-F125WM 15-F128CA 15-F133CA 15-F133WM 15-F158CA HP 15-F162DX 15-F199NR 15-F205DX 15-F209NR 15-F209WM 15-F210CA HP 15-F211NR 15-F211WM 15-F215DX 15-F224WM 15-F233WM 15-F240CA HP 15-F247NR 15-F271WM 15-F272WM 15-F305DX 15-F355NR 15-F337WM Pls Check Your Laptop Battery's Voltage First,Not For Laptop Which use a LA04DF/14.8V Battery.Note: Our compatible list is not complete, if your laptop model is not in it please contact usFeatures: * ZMoon Durable Battery Shell,Black And Silver.* Up to 600 recharge cycles over the life of the battery quality cell in side* Over-charge/discharge/ heat/current protection * Short-circuit protection * High capacity circulatory function
Similar 1013sa Laptop Battery Shopping
1013sa Laptop Battery Video Reviews from Youtube